Shopping Basket
Your Basket is Empty
There was an error with PayPal
Click here to try again
Thank you for your business!
You should receive an order confirmation from Paypal shortly.
Exit Shopping Basket
| | |
| --- | --- |
| Posted on 4 December, 2020 at 18:05 | |
While most of us are familiar of the importance of protein when it comes to weightloss and muscle gain.
Protein is essential for to every cell in the body: for growth of hair, skin, blood, hormones. Protein is needed for repair and growth and helps us feel full.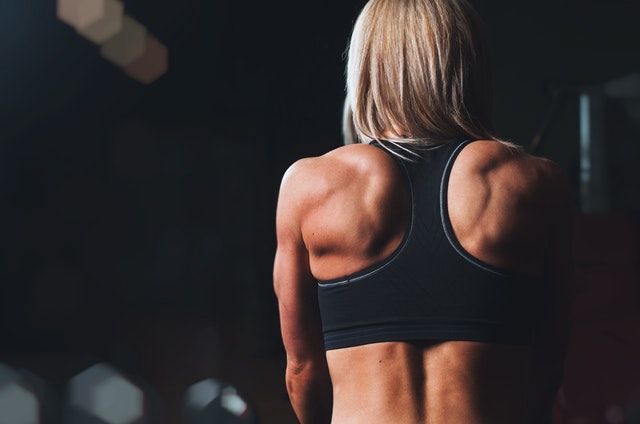 I'm a fan of obtaining my protein from food sources, but I do like to add Protein Powder to Green Smoothies for Breakfasts and quick post workout fuel, as great as Green Veg Smoothies are, they are low on protein, this will mean having something like a Green Smoothie for breakfast with added protein powder will help keep me fuller for longer.
My absolute favourite go to breakfast or post workout 'added protein' smoothie which Serves 2:
1 Ripe Avocado, skin and stone removed
1 Courgette
1 Slice Fresh Pineapple
400mls of milk of choice
a good handful of spinach
1 tablespoon of Protein Powder (Protein Powders discussed below)
Add all the ingredients, to a high speed blender and blend until smooth. Add to a glass or a bowl and add toppings of choice, I like fresh blueberries, milled flaxseeds, flaked almonds, add whatever you like or whatever you have handy. Trust me this is a super tasty way of getting 4-5 servings of veg and fruit in one sitting!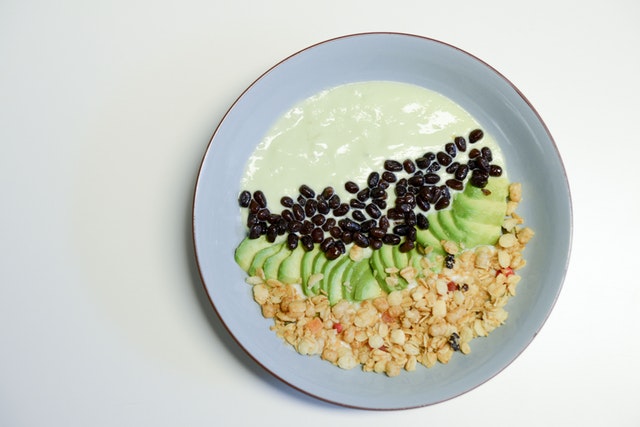 What is Protein Powder?
Protein powder is concentrated protein extracted from milk or plant based such as Hemp/Rice/Pea/Soya, and then turned into a powder.
Do you Find some Protein Powders hard to digest and cause bloating?
This may not be the case but if so, first step, read the ingredients label on your protein powder, is the 'type' of protein the first ingredient on the list for example whey/hemp/pea etc.
Are there any additives and sweeteners added to your Protein Powders, by switching to a quality plant based protein powder may help reduce bloating you experience. Ask in any health food shop for a quality, broad range amino acid content in a Plant Based Protein Powder. Plant Based Proteins are not complete protein sources, in other words the don't contain all the essential amino acids in other words amino acids the body cannot produce itself. Some Plant Based Protein Powders may combine protein sources such as Pea and Hemp Protein Powders.
Whether you are conscious of including more protein into your daily diet to help muscle gain and/or help weight loss,  it is important to spread your total daily protein intake throughout the day. 
How much Protein do you Really Need?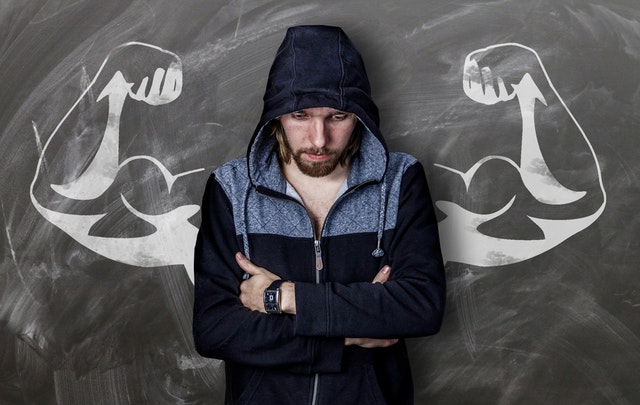 The minimum daily protein requirement is 0.8g of Protein per kg in body weight, this would be for someone not very active, for example a person weighing 65kg (over 10 Stone who is not very active requires a minimum of 52g of Protein per day.
For someone who is active and depending on the level of activity the daily Protein Requirement ranges between 1.2g - 1.7g of protein per kg of body weight.
Take the same weight of a 65kg person who trains 3-4 times per week, their daily Protein Requirement is 78g to 110g of protein daily.
Types of Protein Powder
1. Whey: Most popular and typically the cheapest available. This is digested fast and effective post workout. Whey is derived from milk, so choose a different option if you have a dairy intolerance.
2. Casein: Is isolated from cows milk, it is broken down by the body more slowly than whey, and can be good to keep those hunger pangs at bay.
3. Hemp: Comes from ground hemp seeds, packed with Viatmin E, Fibre iron and essential fatty acids.
4. Rice: Yep you guessed it coming from ground rice and is easily digested so a good plant based option post workout or if you need to avoid whey.
5. Pea: This is made from yellow split peas.This is a good option to help keep you feeling fuller for linger should you need to or choose to avoid dairy.
Finally obtaining protein from food sources are always better than supplementing but hopefully this guide will help should you choose to add protein powder into your diet.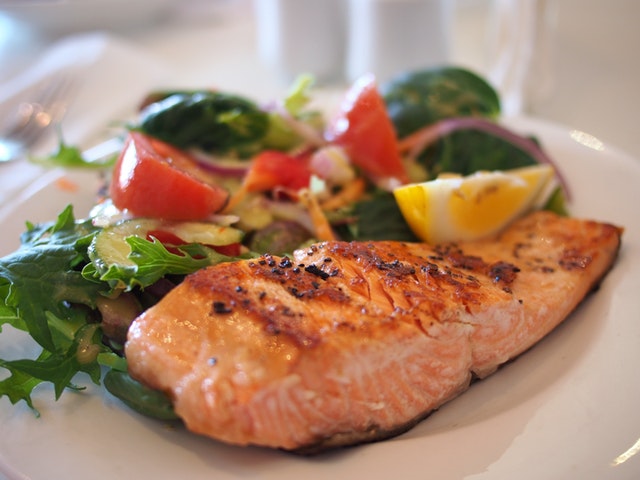 A great option to easily ensure you are obtaining sufficient daily protein and consistently is to order from Lowcal MealsDelivered.
For example from the Muscle Gain & Recovery Section by choosing
Breakfast: Overnight Flavoured Oats 18g Protein
Lunch: Cajun Chicken with Cous Cous 40g Protein
Dinner: Chilli Con Carne with Rice 58g Protein
Total Daily Protein Intake: 116g Protein
On this LowCal MealsDelivered example of a days food there is no requirement to add protein supplements or any of the high protein meals available on their menu.
Simply order before 8 p.m. on Thursday evenings to have your weekly meals delivered to your door by the following Saturday or Sunday, or 8 p.m. Monday evening for Wednesday delivery, then simply Heat, Eat and Enjoy.
ARTICLE BY ELAINE BAXTER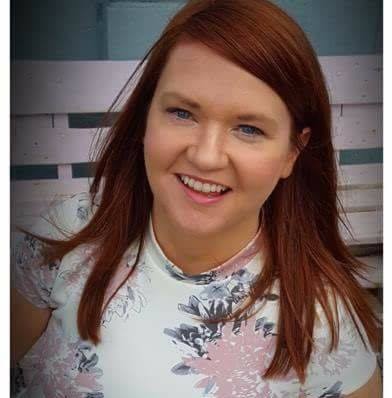 Elaine is a Qualified Nutritional Advisor, who took the leap from the Financial Services Industry to her passion for nutrition and healthy eating, not always something she has loved she tells us! Working with LowCalMealsDelivered to help provide information to help people improve their lifestyle. Elaine specialises in weightloss and works with clients on a one to one basis to help them achieve and maintain their ideal weight.
Categories: None
/